Frejus, Camping Holiday Green
163C
Top Rated Riviera Relaxation at Holiday Green
Set on a terraced hillside under the shade of the umbrella pines Holiday Green is a magnificent setting for a Riviera holiday. The stunning pool complex is the focal point as well as a great range of activities and entertainment for young and the less-young. Beach lovers can use a free shuttle in July and August and after a hard day swimming and sunbathing, enjoy the resort's bar and restaurant or just sit back and relax on your own private terrace and ponder the meaning of the resort's bizarre sculptures and art works!
Lowest Prices, £95 Deposit & Full Cancellation Options!

Open 4th April - 28th September

Camping Resort : Mobile homes

Nice (NCE) 59km /41 min

Calais 1170km / 11h

8km Fréjus

Large size resort (620 places)

8km from beach

3 pools
Dogs welcome
Baby Kit to hire
Holiday Green's Pools
A lifeguarded water park with outdoor and covered pools, water slide, heated paddling pool and whirlpools, as well as 2000 m² of sun terraces
Male Swimwear Guide
Please wear dedicated swimwear in the styles shown as permitted below:
Briefs/Trunks
(Lycra)
Permitted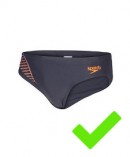 Aquashorts
(Lycra)
Permitted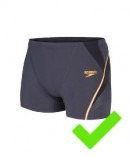 Jammers
(Lycra)
Not Permitted
Water Shorts
(Cotton)
Not Permitted
Water Shorts: Medium
(Cotton)
Not Permitted
Water Shorts: Long
(Cotton)
Not Permitted
Our Price Promise
You shouldn't find lower prices anywhere else! If you do, ask about price-matching.
Beat booking direct for tunnel & ferries.  Guaranteed Sterling prices, no booking fees & ABTA assurance – Winner!
Facilities and Activities at Holiday Green

Free WiFi

Mini Golf

Entertainment
Multi-sports areas

Restaurant, takeaway & bar
Games Room

Children's Clubs
Wellness Centre / Gym

Grocery shop
Playground
Waterslides

Tennis
Extra Information
Some facilities may carry additional charges and may be restricted / closed in low season.
Covid cancellation option up to 31 days before holiday - full refund for Covid concerns, excl £90 cancellation upgrade.
More Customer Reviews of Holiday Green
Daily Sun and Temperatures
19°C

April

23°C

May

28°C

June

31°C

July

31°C

August

26°C

September
Our Other Great Riviera Resorts