Beg Meil, Camping L'Atlantique
137C
L'Atlantique, Beg Meil - A Fantastic family resort behind a beautiful beach
Camping L'Atlantique is a fantastic resort on the beautiful Brittany coast - just a short walk through the dunes to a fabulous sandy beach. Great accommodation, a brilliant new waterpark and a huge indoor soft-play area, will keep everyone happy. On-site eateries, local restaurants and Quimper and Concarneau not far beyond, make L'Atlantique a great base for Britanny's charm. Crepes + Breton cider = yum!
Lowest Prices, £95 Deposit & Full Cancellation Options!

Open 29 April - 11 September

Camping Resort : mobile homes (inc. disabled adapted unit) and yourts

Quimper (UIP) 26km / 29 min, Brest (BES) 92km / 1h 10 min

Roscoff 125km / 1hr 45 min, Calais 742km / 7h, St Malo 243km / 3h

5km from Fouesnant

Direct access to beach

Medium size resort (432 places)

4 pools
Dogs NOT permitted
BBQ hire €10/week
Baby Kit for hire
Camping L'Atlantique Pools
New waterpark with 3 massive slides, indoor & outdoor pools and huge water-play area
Swimwear Guide
Relax, men & boys can wear any swimwear shown as permitted below:
Briefs/Trunks
(Lycra)
Permitted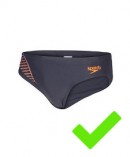 Aquashorts
(Lycra)
Permitted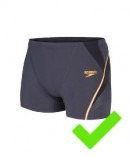 Jammers
(Lycra)
Permitted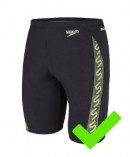 Water Shorts
(Cotton)
Not Permitted
Water Shorts: Medium
(Cotton)
Not Permitted
Water Shorts: Long
(Cotton)
Not Permitted
Our Price Promise
You shouldn't find lower prices anywhere else! If you do, ask about price-matching.
Beat booking direct for tunnel & ferries.  Guaranteed Sterling prices, no booking fees & ABTA assurance – Winner!
Camping L'Atlantique Facilities and Activities
Burn off energy or restore it with food and treats. Relax and rest or go out and explore - it's all here!
Waterslides

Mini golf

Restaurant
Cycle hire
Bar

Entertainment (Jul/Aug)

Grocery shop
Archery
Wellness centre

Tennis
Gym

Kids clubs (Jul/Aug) 4-12 years
Extra Information
Some facilities may be restricted / closed in low season.
Covid cancellation option up to 31 days before holiday - full refund for Covid concerns, excl £90 cancellation upgrade.
Camping L'Atlantique Accommodation
High quality modern camping resort accommodation (all our units younger than 6 years) or something a little different with L'Atlantique's special yurts
More Customer Reviews of Camping Atlantique
Daily Sun and Temperatures
17°C

May

19°C

June

21°C

July

21°C

August

20°C

September
Our Other Brilliant Brittany Resorts