Cap Esterel, Cap Esterel Holiday Village
129A
Cap Esterel Holiday Village - Carefree Cote d'Azur Holidays
A shimmering mixture of sun kissed pools, bright, well-thought out accommodation and lawns sweeping down to the coast, Cap Esterel Holiday Village is a traffic-free haven where the accent is on safe, hassle-free quality time. This excellent holiday village is brilliantly positioned for the emerald coves, rugged hills and chic seaside towns of this stretch of the Cote d'Azur and packs an amazing list of activities to keep you happy in-resort too: from golf to pony riding, mountain biking, go-carts, sports, kids clubs and even flying trapeze lessons. Make your choice as you relax by the pool with a cocktail!
Book With Confidence: Lowest Prices & £95 Deposit Option!

Open 4th April - 1st November

Holiday Village: apartments & disabled adapted apartments

Nice (NCE) 72km / 1h, Marseille (MRS) 154km / 1h 45min

Calais 1182km / 10h 30min

10km from Saint Raphael

6 pools

Large resort

1km from beach
Our Price Promise
You shouldn't find lower prices anywhere else! If you do, ask about price-matching.
Beat booking direct for tunnel & ferries.  Guaranteed Sterling prices, no booking fees & ABTA assurance – Winner!
Swimwear Guide
Relax, men & boys can wear any swimwear shown as permitted below:
Briefs/Trunks
(Lycra)
Permitted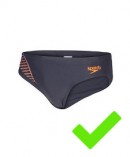 Aquashorts
(Lycra)
Permitted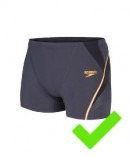 Jammers
(Lycra)
Permitted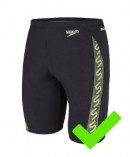 Water Shorts
(Cotton)
Permitted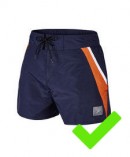 Water Shorts: Medium
(Cotton)
Permitted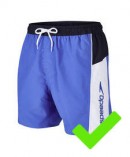 Water Shorts: Long
(Cotton)
Permitted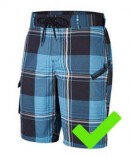 Cap Esterel Facilities and Activities

Free wifi
Golf course (9)
Water park

Kids clubs (4-17) & crèche (0-3) (payable)

Restaurants / bars
Horse riding

Entertainment
Cycle hire

Mini market
Canoeing

Ice cream parlour
Archery / tennis
Cap Esterel Extra Information
Some facilities may carry additional charges (e.g. wave pool) and may be restricted / closed in low season.
Cap Esterel Accommodation
Daily Sun and Temperatures
19°C

April

24°C

May

28°C

June

31°C

July

31°C

August

26°C

September

21°C

October
Our Other Great Riviera Resorts