Saint-Léon-sur-Vézère, Camping Le Paradis
148C
Camping Le Paradis - A Real Riverside Paradise
Camping Le Paradis sits right on the banks of the gentle Vézère river, and really lives up to its name! Attention to detail here is second to none, with superb accommodation in 7 hectares of beautiful gardens – even a herb garden to flavour your BBQs! Chill out by the pool or take a stroll along the riverbank. And if you really need to be more active … hire bikes or canoes direct from the resort. This is also an amazing base to explore the world famous pre-historic sites of Lascaux and La Roque Saint-Christophe, just along the Vézère valley.
Book With Confidence: Lowest Prices & £95 Deposit Option!

Open 31 March - 21 October

Camping Resort : mobile homes, houses & disabled adapted mobile home

Bergerac (EGC) 67km / 1h 10 min, Limoges (LIG) 122km / 1h 55 min, Bordeaux (BOD) 176km / 2h 20 min

Calais 812km / 7h 40 min, Caen 612km / 6h 30 min

14km from Montignac
On the banks of the Vézère river

Medium size resort (215 places)

3 pools
Dogs welcome
BBQs provided
Baby Kit to hire
Camping Le Paradis Pools
Sunbathe and swim surrounded by exotic plants and flowers and enjoy the indoor pool with sauna, hammam and jacuzzi.
Swimwear Guide
Relax, men and boys can wear any swimwear shown as permitted below:
Briefs/Trunks
(Lycra)
Permitted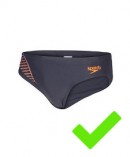 Aquashorts
(Lycra)
Permitted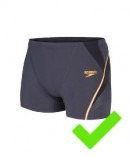 Jammers
(Lycra)
Permitted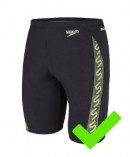 Water Shorts
(Cotton)
Permitted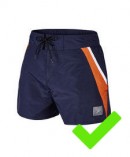 Water Shorts: Medium
(Cotton)
Permitted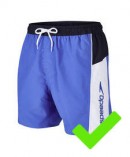 Water Shorts: Long
(Cotton)
Permitted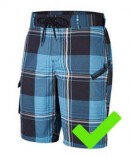 Our Price Promise
You shouldn't find lower prices anywhere else! If you do, ask about price-matching.
Beat booking direct for tunnel & ferries.  Guaranteed Sterling prices, no booking fees & ABTA assurance – Winner!
Camping Le Paradis Facilities and Activities
Le Paradis is ideal for relaxation, but there's plenty of things to keep you active!

Free wifi

Table tennis
Fishing
Canoeing

Restaurant

Takeaway
Bar

Kids clubs (Jul/Aug) 4-11 years
Cycling

Grocery shop

Tennis

Entertainment (Jul/Aug)
Extra Information
Some facilities may carry additional charges and may be restricted / closed in low season.
Camping Le Paradis Accommodation
Le Paradis's exceptional accommodation is laid out on spacious pitches, including fabulous Lodges built in 2016 and open all year.
Daily Sun and Temperatures
9°C

January

11°C

February

14°C

March

17°C

April

21°C

May

25°C

June

27°C

July

27°C

August

24°C

September

19°C

October

13°C

November

10°C

December
Our Other Delightful Dordogne Destinations