Arc 1800, Premium Residence Les Alpages de Chantel
111S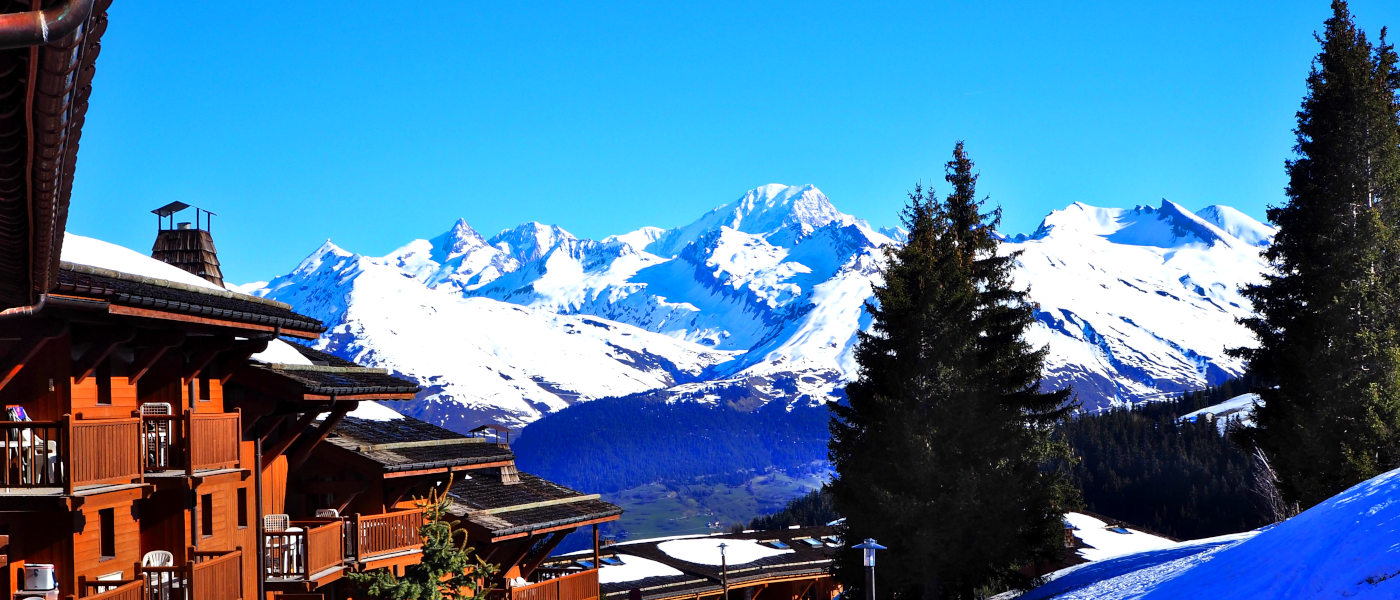 Les Alpages de Chantel, Arc 1800 - the perfect hub for the fab Paradiski
Arc 1800 sits at the centre of the fantastic Les Arcs ski area, with access to amazingly varied slopes. Arcs 1950 and 2000 are a short hop over the ridge and the link to La Plagne for the huge combined Paradiski area is a lovely ski through the woods to Peissey-Vallandry.
Les Alpages de Chantel has a great piste-side position above Arc 1800's centre. Ski-in/out, on-site pool, spa and ski hire make it a perfect location.
Save £1000s, £95 Deposit & Full Cancellation Options!
Unbeatable - Fab ski-in/out with pools + best price lift passes, ski-hire, transfers & travel
Premium ski residence

Open 16th December - 28th April
Resort height 1800m
Vertical range 1200 - 3225m
Linked ski area - Paradiski: 425km

Chambery (CMF) 122km / 1h 30min, Geneva (GVA) 154km / 2h 30min

Calais 977km / 8h 20min

Bourg-Saint-Maurice 18km / 25min
Number of runs: 81
Total run length: 200km
Snow cover: 4*
Beginners: 3* - 41 Green & Blue runs
Intermediates: 4* - 24 Red runs
Advanced: 5* - 16 Black runs
Ski-in / ski-out: 5*
Off-piste: 3*
Non-skiers: 1*
Family friendly: 4*
Apres-ski: 2*
Living costs: average
Our Price Promise
You shouldn't find lower prices anywhere else! If you do, ask about price-matching.
Best for tunnel, ferries, transfers or car hire.  Guaranteed Sterling prices, no booking fees & ABTA assurance – Winner!
Les Alpages de Chantel Apartments
2 buildings make up the residence, just a few minutes drive apart or a 5 minute walk up the pistes. Both are ski-in/out with indoor pools and saunas. The Roseland building is just a short walk from 1800's centre. The Chantel building contains all the Superior apartments and is attached to the ski-hire shop and a restaurant. The Chantel development is nearby, with a pedestrian lift to the resort centre until 11pm.
Guaranteed Lowest Prices - plus Lift Passes & Ski-Hire! Search Online or Call
Les Alpages de Chantel Accommodation Features
Ski-in / Ski-out
Lift Passes Delivered*

Free WiFi
On-site Ski Hire

Heated Indoor Pool
Ski Lockers*
Spa Access / jacuzzi*
Breakfast Service*
Sauna / Steam room
Balcony
Personal Safe*
Car Parking*
Extra Information
*Charges may apply for certain items.
**Covid cancellation option up to 7 days before holiday - excl £90 cancellation upgrade.
More Great Ski Resorts you may Like