Talmont Saint Hilaire, Le Littoral
232C
Le Littoral - Literally the perfect setting for a Vendee beach holiday!
Separated from the Atlantic coastline by just a narrow strip of pine forest, and in easy reach of some of the Vendee's best beaches in either direction, Le Littoral makes a fantastic summer holiday setting. And with its own top quality pools, accommodation and facilities, the resort is the perfect place to relax and enjoy time together.
Book with Confidence: Lowest Prices & £95 Deposit Option!

Open 7 April - 24 September

Camping Resort: Chalets and Mobile Homes

La Rochelle (LRH) 92km / 1h 25 min, Nantes (NTE) 128km / 1h 20 min

Calais 686km / 6h 18 min, St Malo 299km / 2h 25 min

10km Talmont Saint Hilaire

Medium size resort (415 places)

3 pools & waterslides

4km Plage du Veillon
Le Littoral's Pools & Waterslides
Male Swimwear Guide
Relax and choose any of the swimwear styles shown as permitted below:
Briefs / Trunks
Lycra
Permitted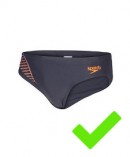 Aquashorts / Hipsters
Lycra
Permitted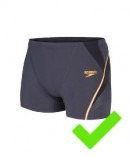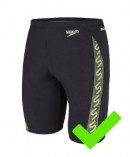 Water Shorts: Short
Cotton
Permitted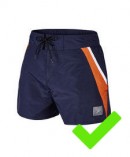 Water Shorts: Medium
Cotton
Not Permitted
Water Shorts: Long
Cotton
Not Permitted
Our Price Promise
You shouldn't find lower prices anywhere else! If you do, ask about price-matching.
Beat booking direct for tunnel & ferries.  Guaranteed Sterling prices, no booking fees & ABTA assurance – Winner!
Le Littoral's Facilities and Activities
As well as perfect pools and the coastal path just 100m from the resort, for family walks and bike rides, Le Littoral can offer much more to keep you happy, entertained and well fed.

WiFi

Entertainment

Restaurant & Takeaway
Games Room
Bar

Football & Sports

Mini-market
Cycle Hire
Playground
Free Baby Kit

Beach shuttle
Watersports (nearby)
Extra Information
Some facilities may carry additional charges and may be restricted / closed in low season.
Accommodation at Le Littoral
Choose from hi-spec, comfortable modern camping homes, set in traffic-free zones under a canopy of pine trees. Le Littoral also features our unique 'Friends' accommodation - twin units for groups of up to 10.
Daily Sun and Temperatures
15°C

April

18°C

May

21°C

June

24°C

July

24°C

August

23°C

September

18°C

October
Our other great Vendee and Loire resorts