Pierrefitte, Les Alicourts Resort
143C
Love the Loire wines and fantastic water fun at Les Alicourts resort!
Les Alicourts Resort offers amazing quality and value in the easy to reach Loire. Outstanding accommodation, an exceptional water park with fantastic slides and outdoor and covered pools, the luxurious spa and water-skiing and other activities on and around the 6 hectare lake and beach, mean Les Alicourts has far more than just beautiful surroundings.

Open 12 May - 24 September

Camping Resort : mobile homes & disabled adapted mobile home

Tours (TUF) 138km /1h 47 min, Poitiers (PIS) 232km / 2hr 20 min

Calais 478km / 4h 35 min, Le Havre 361km / 3h 40 min, Caen 402km / 3h 40 min

Lamotte Beuvron 15km

Medium size resort (600 places)
Direct access to lake beach

5 pools
Dogs NOT permitted
BBQs permitted
Free Baby Kit in 'Floride'
Book with Confidence: Lowest Prices & £95 Deposit Option!
Les Alicourts Resort Pools
With 5 pools over 4 different areas Les Alicourts Resort is brilliant for water babies and water not-so babies!
Swimwear Guide
Relax, men and boys can wear any of the swimwear styles shown as permitted below:
Briefs/Trunks
(Lycra)
Permitted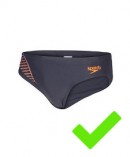 Aquashorts
(Lycra)
Permitted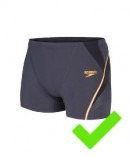 Jammers
(Lycra)
Permitted*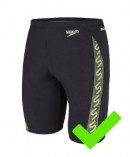 Water Shorts
(Cotton)
Not Permitted
Water Shorts: Medium
(Cotton)
Not Permitted
Water Shorts: Long
(Cotton)
Not Permitted
Our Price Promise
You shouldn't find lower prices anywhere else! If you do, ask about price-matching.
Beat booking direct for tunnel & ferries.  Guaranteed Sterling prices, no booking fees & ABTA assurance – Winner!
Les Alicourts Facilities and Activities
So much to do, from entertainments to horse riding and many lake water sports, including canoeing and cable water-skiing

Free wifi

Kids clubs (all season) 4-16 years

Restaurants
Water Sports
Bars
Kart circuit (3-7 yrs)

Supermarket

Entertainment
Gym & Spa
Golf range
Waterslides
Fishing lake
Extra Information
Some facilities may carry additional charges and may be restricted / closed in low season.
Les Alicourts Accommodation
The resort's accommodation includes top quality, modern and extremely well presented bungalows and mobile homes and exciting fully plumbed safari tents and lodges
More Customer Reviews of Les Alicourts
Daily Sun and Temperatures
16°C

April

20°C

May

23°C

June

26°C

July

26°C

August

22°C

September
Our Other Lovely Loire and Vendee Resorts