Marennes, Sequoia Parc
192C
Sequoia Parc - Where the world is your oyster ... or vice-versa!
Set between historic La Rochelle and holiday-fun Royan, Sequoia Parc is the perfect family summer resort. Explore the stunning Atlantic coast, with the fantastic beaches of the Ile d'Oléron and the vast expanse of the Cote Sauvage nearby. Give the famous local oysters a try in charming Rochefort, washed down by the gorgeously gluggable Pineau des Charentes. After that, you'll be glad of a few days to relax in Sequoia's great pools, brand new spa and fab facilities.
Book With Confidence: Lowest Prices & £95 Deposit Option!

Open 7 April - 24 September

Camping Resort : Chalets and Mobile Homes

La Rochelle (LRH) 60km / 50 min, Bordeaux (BOD) 160km / 1h 45 min, Nantes (NTE) 190km / 2h 10 min

Calais 740km / 7h 30 min, St Malo 370km / 4h

5km from Marennes

5 pools & waterslides

Medium size resort (640 places)

7km from beach

Free Kids Clubs
Dogs NOT permitted
Specially Adapted Unit
Sequoia Parc's Waterpark and pools for all
Sequoia Parc's outdoor waterpark is made up of 4 great pools, including shallow splash pools and waterslides and a lazy river. The fabulous Brises wellness centre also has some lovely indoor pools, with bubbles and waterspouts.
Male Swimwear Guide
Men and boys can choose from the dedicated swimwear styles shown as permitted below:
Briefs / Trunks
Lycra
Permitted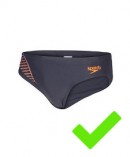 Aquashorts / Hipsters
Lycra
Permitted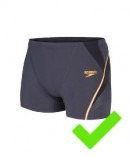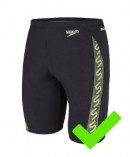 Water Shorts: Short
Cotton
Not Permitted
Water Shorts: Medium
Cotton
Not Permitted
Water Shorts: Long
Cotton
Not Permitted
Our Price Promise
You shouldn't find lower prices anywhere else! If you do, ask about price-matching.
Beat booking direct for tunnel & ferries.  Guaranteed Sterling prices, no booking fees & ABTA assurance – Winner!
Sequoia Parc's Fab Facilities and Activities
As well as its fantastic pool complexes, Sequoia Parc has high quality facilities to enjoy including 'Brises', the stunning new spa and wellness centre, a children's farm, horse riding and cycle hire - perfect for exploring this flat, coastal area.

Paid WiFi (Central Areas)

Entertainment

Restaurant & Takeaway
Horse riding
2 Bars
Scuba Introduction

Supermarket
Cycle Hire
New Wellness Centre
Playgrounds
Children's Farm

Multi-sports
Extra Information
Some facilities may carry additional charges and may be restricted / closed in low season.
Sequoia Parc's Accommodation
Sequoia Parc's modern accommodation is spacious and well-equipped, with large terraces, air-conditioning, bed linen, towels and satellite TVs in all our camping homes.
Daily Sun and Max Temperatures
16°C

April

19°C

May

22°C

June

25°C

July

25°C

August

22°C

September
Our Other Great Gascony and Gironde Resorts