Rocky Mountain Highlights
223T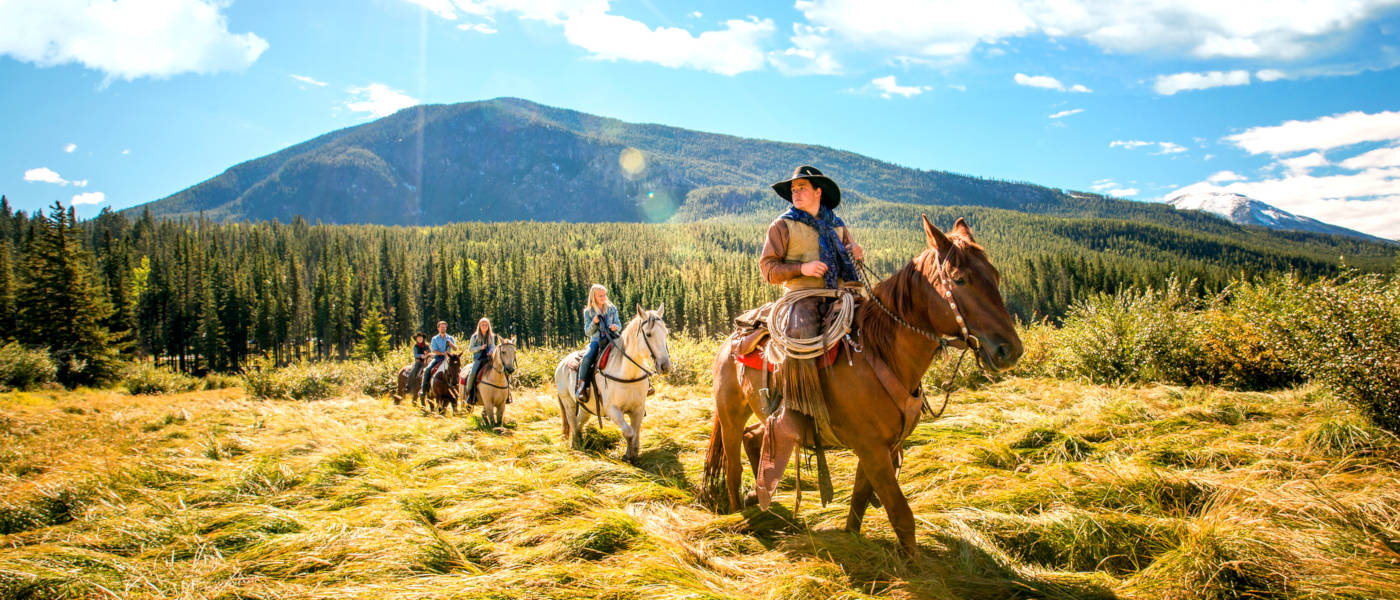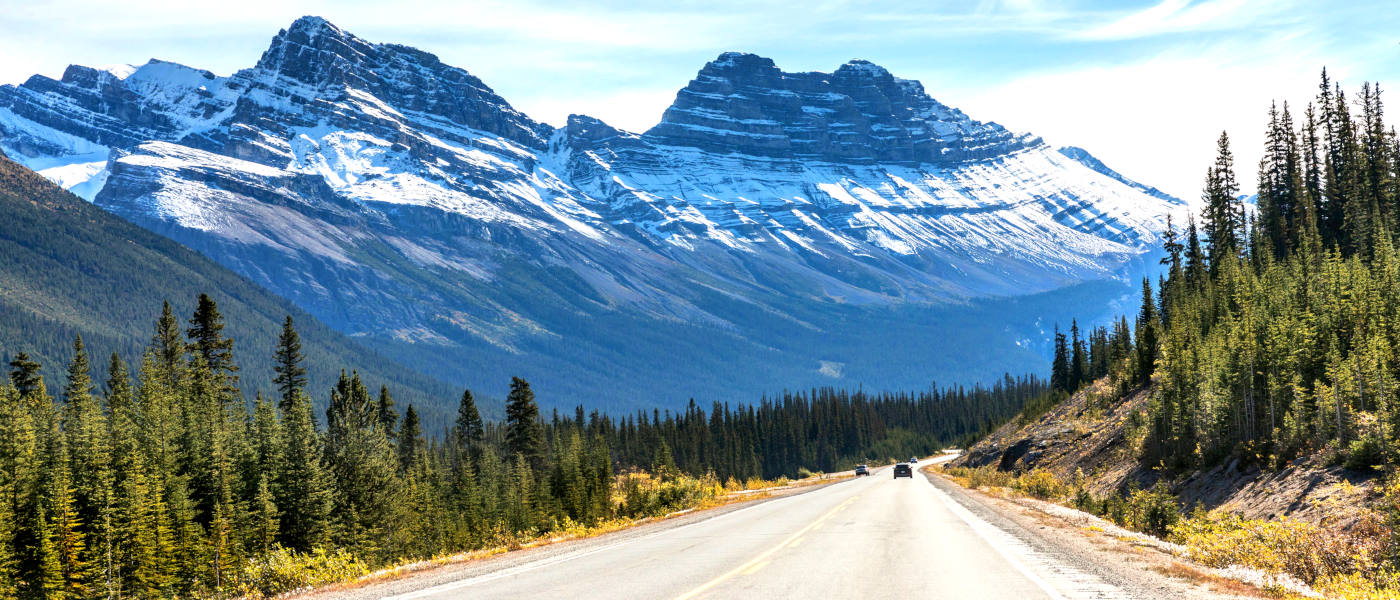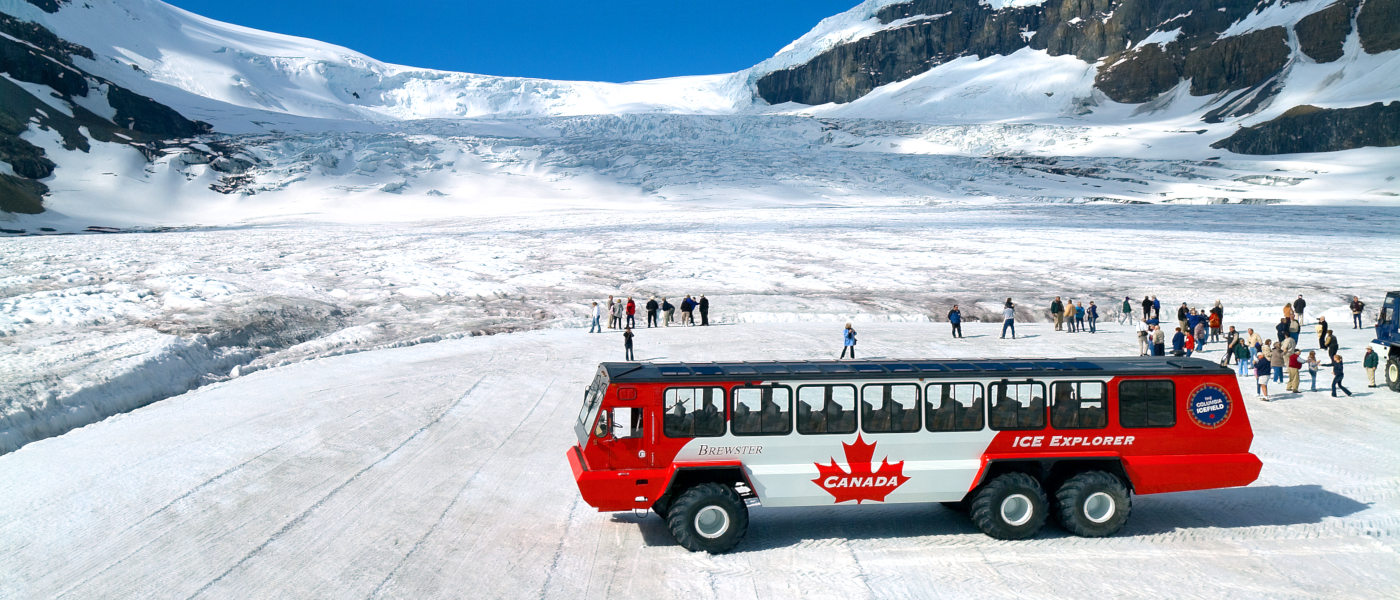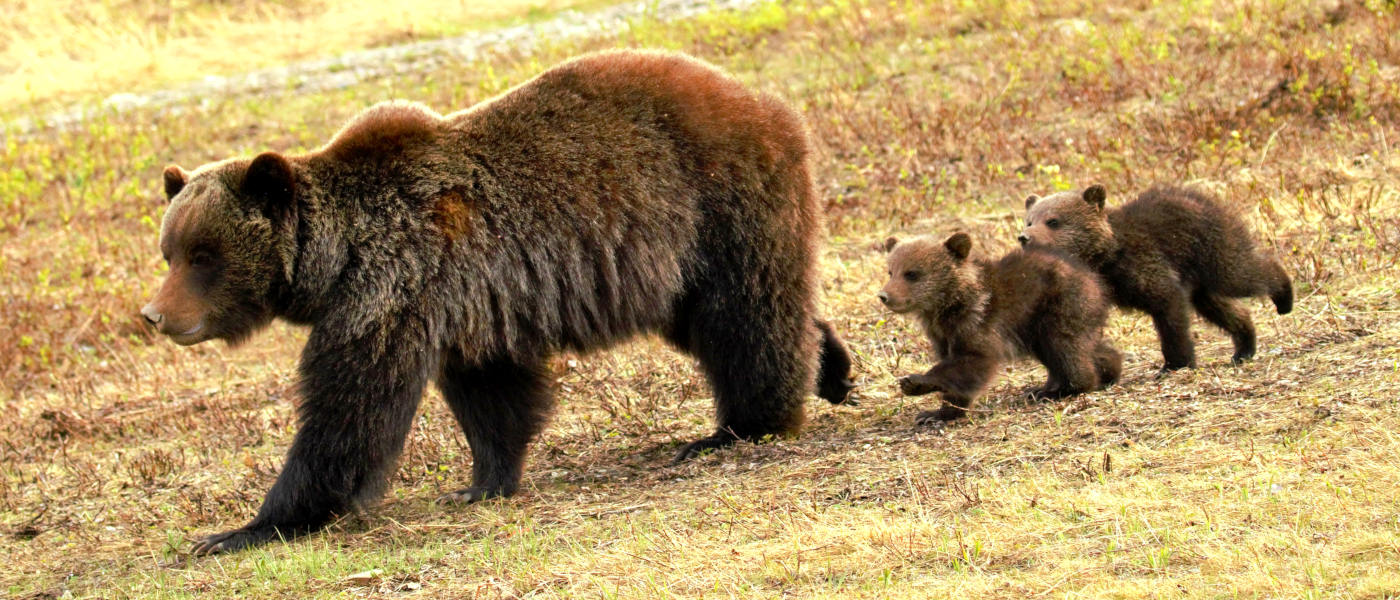 Rocky Mountain Highlights (8-10 nights) - Canada's Greatest Hits!
Visit the best sights and stops in the Rockies: Banff, Jasper, Lake Louise, the awe-inspiring Icefields Parkway and world famous views of Maligne Lake and Moraine Lake. More Canadian hits in 8 to 10 nights than Bieber and Bublé have between them!

Fly-drive with full route guide

Fully equipped family accommodation

On-site Pools & Facilities

On-site Restaurants

Famous sights & activities

Free WiFi at all Resorts
Save £1000s on Quality Canada
The Best of Canada - For Way Less - From £830pp incl. flights!
Rocky Mountain Highlights Itinerary
Travel the Icefields Parkway and discover the amazing sights of Calgary, Banff, Jasper and Lake Louise. The emerald lakes and snow-topped peaks are some of the most stunning and famous scenery in the world. And when it comes to atmosphere and activities… few places offer as many outdoor opportunities – for couples, families and groups.
Our self-drive route is perfectly paced to enjoy the real highlights of the Canadian Rockies. A great way to start to explore this amazing country. We think 7 to 10 days is ideal for this trip, from May half-term onwards.  If you have a few days more, you can find even more time to relax along the route. As we tailor your holiday exactly, we can flex everything to your timing and preferences.
We've hand-picked accommodation in the most perfect positions which combine comfort, flexibility and value. These balance options to self-cater in style with experiencing fantastic local food and drink.
Click for more info on the main destinations and accommodation.
Day 1: Calgary
20km / 25 min from Calgary Airport
Calgary is the place to buy your stetson and cowboy boots, before heading to the Rockies! It's a rodeo town, hosting the enormous Calgary Stampede in July. It's a great place to acclimatise and begin to adjust your body-clock, with the city centre just 25 mins from the airport.
Enjoy an evening wandering the city and the bank of the Bow River – perhaps eating at the River Cafe on Prince's Island or at one of the trendy restaurants or bars on 17th Avenue. Calgary is a great place for coffee and breakfast before you explore the shops, Calgary Tower, Fort Calgary or the 1988 Winter Olympics Park, on your way out towards the mountains.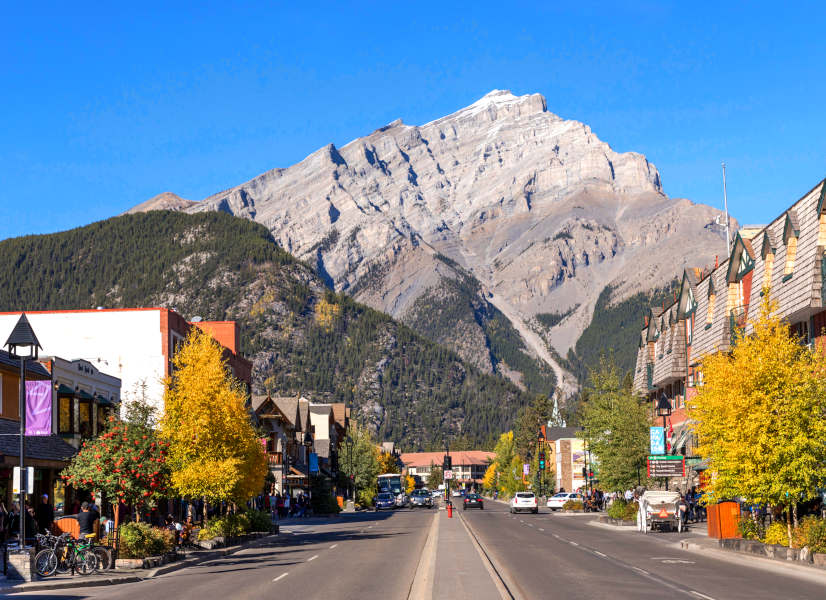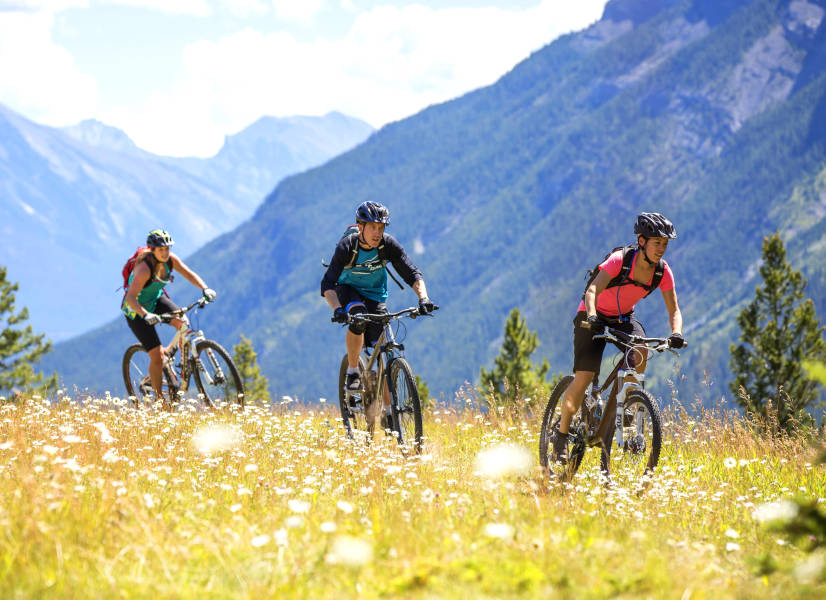 145km / 1 hr 30 min from Calgary
Aim to get to Banff in the middle of the day fora full day and a half to relax and experience the amazing scenery and activities. Walking, riding, cycling, canoes, cruise boats and rafts are just some of the ways to explore! Relax in the town's eateries, in its famous hot-springs, and riding the gondola to Sulphur Mountain's heights.
A great winter ski resort, Banff has so much going on in summer, with mountain bike trails, horse riding and water activities particularly popular. This may be somewhere to book an activity or two in advance.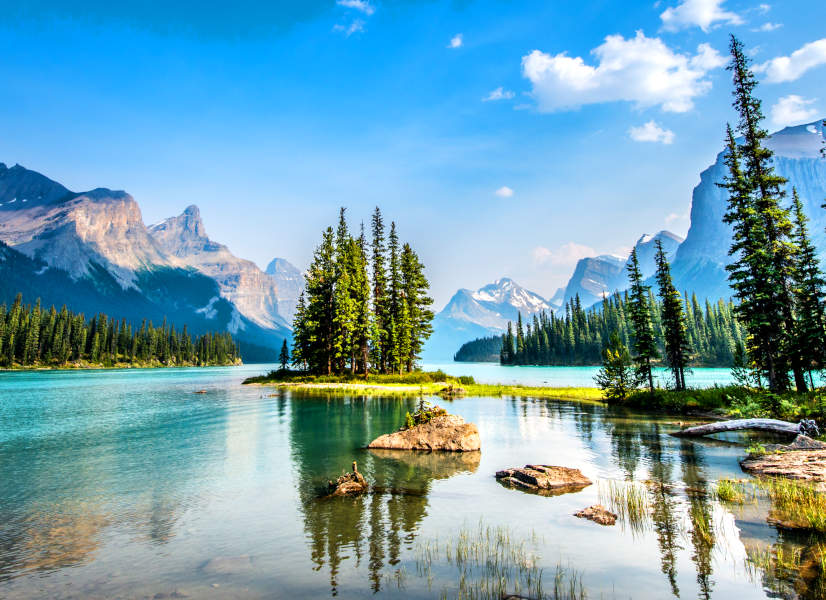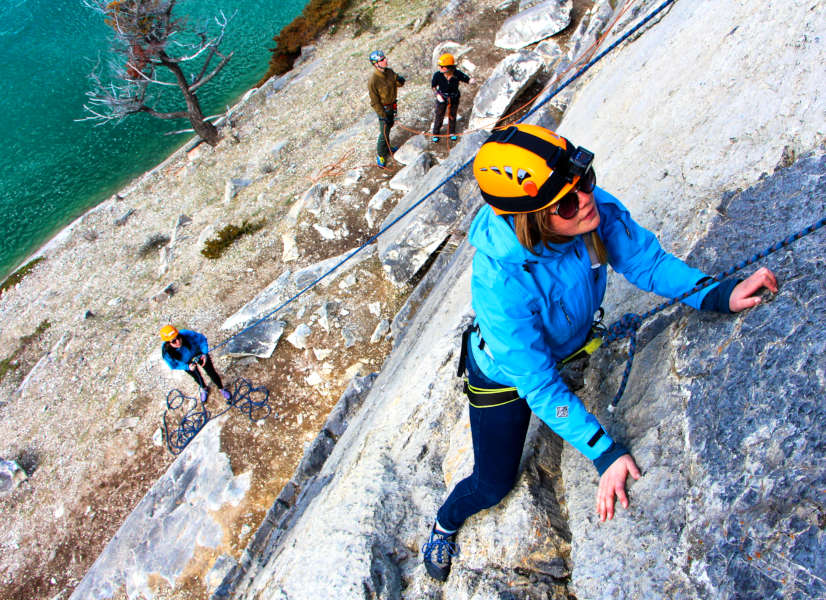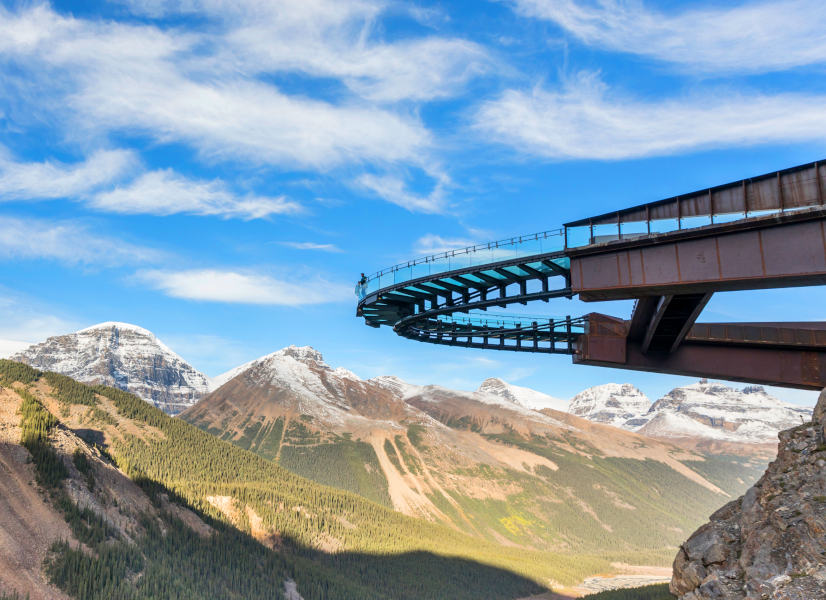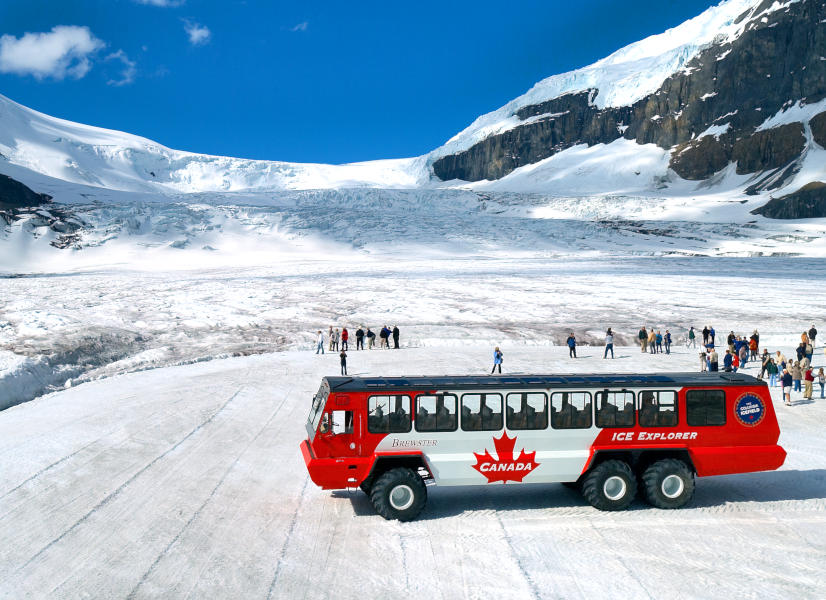 290km / 3 hr 30 min from Banff
Spend an amazing day driving north to Jasper along the Icefields Parkway – one of the most famous roads in the world. At the Columbia Icefield, ride up to the Athabasca glacier and walk out on the vertigo-triggering Skywalk.
Jasper sits at the heart of Canada's largest national park, with an unbelievable amount to see and do. The Jasper Skytram and a visit to Maligne Canyon and Maligne Lake are essentials for even a short visit. It's also a great place to try your hand at activities including horse riding, paddle-boarding and climbing.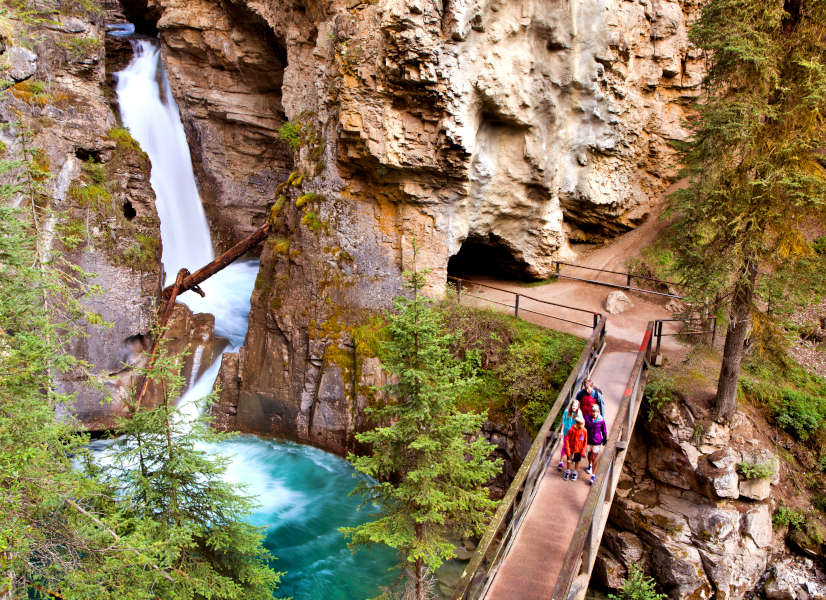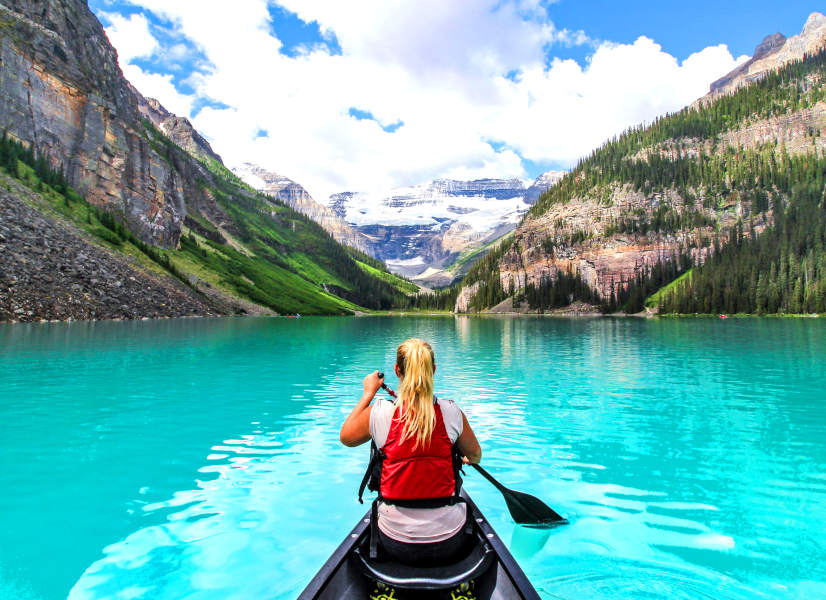 232km / 3 hr from Jasper
Enjoy totally new views of the Icefields Parkway, going south to Lake Louise. Stop off at the Athabasca or Sunwapta falls or take a diversion up Highway 11 to see gorgeous Lake Abraham.
Don't miss stunning Lake Louise and equally famous Moraine Lake – wall poster and computer screen-saver for millions! Go early to walk and paddle there and avoid the crowds!
On your final day, follow the Bow Valley Parkway towards Banff for stunning views and stops. Johnston Canyon is a great spot, with easy walking along elevated walkways.
Extra Information
This itinerary is only a suggestion – you're free to flex stops, durations and accommodation.
To extend the trip to 10 nights, we suggest adding extra nights in Banff and Jasper.
Included: Car hire, local taxes and tourist charges, detailed route guide.
Not Included: Flights, meals (unless stated), parking fees, tolls, fuel, gratuities, National Park entry passes.
National Park passes are approx 20 CAD per day for up to 6 people.
Our Price Promise
Our prices should be £100s cheaper, even with flights added! If they're not, ask about price-matching.
Full ABTA assurance, with a fab and free guidebook when you book – Winner!
Rocky Mountain Highlights Guide Prices
We make amazing Canadian experiences more accessible. You'll always get an unbeatable price with no compromise on quality or service.
Our holidays to Canada are tailor-made, so call 01606 717900 or click to email and we'll get right onto it.
Guide Prices for Rocky Mountain Highlights 8 Night Itinerary
| Party | May | June | July-Aug | Sept |
| --- | --- | --- | --- | --- |
| Family (4) | £399 | £547 | £596 | £547 |
| Family (4) – incl flight prices* | £830 | £978 | £1297 | £948 |
| 2 Adults | £651 | £916 | £1004 | £916 |
| 2 Adults – incl flight prices* | £1123 | £1388 | £1746 | £1358 |
Prices are £GBP per person including 7 nights accommodation, flights, and car hire – 2 adults sharing or family of 4 with 2 children up to age 12.
*Return flight prices from London with WestJet are included for illustration. Flights need to be arranged separately. All prices correct as of 10/03/2021.
The Best Flights...
Combine direct flight bookings with our itinerary for the best value and in-flight service

Regular Direct Flights for Calgary (YYC).
Flight time 8.5 – 9.5 hours. Time difference -7 hours:
From London Heathrow: Air Canada or British Airways
From London Gatwick: West Jet
From Dublin: West Jet
For a Totally Tailored Canada holiday at unbeatable value, email or call us
Average Daily Sun and Max Temperatures: Banff
16°C

May

21°C

June

24°C

July

24°C

August

18°C

September
Other Amazing Canada Resorts and Itineraries