Porec, Lanterna Premium Camping Resort
187C
Beaches, pools and the highest spec accommodation - Lanterna Premium Resort is the cream of Croatia!
With 3km of sparkling Adriatic coastline and 5 pool complexes, Lanterna is a watery paradise. But the resort offers much more – fantastic activities, sports, play areas, entertainment, restaurants and bars … and in the shade of the pine trees, beautifully landscaped and high spec accommodation, including the exceptional Marbello and Maro Villages- exclusive to Firefly in the UK,
With easy access to Pula airport and the stunning Istrian coast, this spotless resort is fab for all - from toddlers to teens and thirty to eighty-somethings!
Book With Confidence: Lowest Prices & £95 Deposit Option!

Open 6 April - 30 September

Camping Resort : Chalets and Mobile Homes

Pula (PUY) 67km / 60 min, Trieste (TRS) 110km / 1h 30 min

Porec 13km, Novigrad 11km

Large Resort (1000+ places)

Direct Access to Beaches

5 Pool Zones

Free Kids Clubs
BBQs with Most Accommodation
In 'Happy Dog Village'
Lanterna's Pristine Pools
Lanterna has a fantastic range of pools - from waterslide waterparks to submerged beach-side massage beds, and exclusive pools tucked away in the Maro and Glamping Villages.
Male Swimwear Guide
Relax and choose any of the dedicated swimwear styles shown as permitted below:
Briefs / Trunks
Lycra
Permitted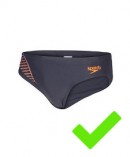 Aquashorts / Hipsters
Lycra
Permitted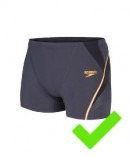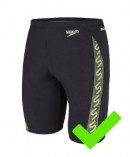 Water Shorts: Short
Cotton
Permitted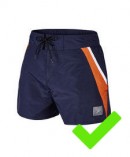 Water Shorts: Medium
Cotton
Permitted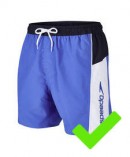 Water Shorts: Long
Cotton
Permitted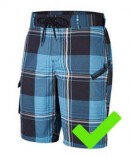 Our Price Promise
You shouldn't find lower prices anywhere else! If you do, ask about price-matching.
Savings on holiday extras, guaranteed Sterling prices, no booking fees & ABTA assurance – Winner!
Lanterna Premium Camping Resort's Top Facilities and Activities
Lanterna offers so much, whether you want to be active or to relax, be all together or have a little space. Great activities for youngsters, including the Maro Club, and the chance for teens to meet up and grumble and grunt at The Hangout! A fab base for exploring the region, either by yourselves or on an arranged trip. And then in the evenings, there's the food... 🙂

Free WiFi Zones

Entertainment
Scuba Diving
Boat Hire

8+ Restaurants
Waterslides
Rock Climbing

Football
4+ Bars

Adventure Mini Golf
Water Sports
Games / Movie Hangout

Ice Cream Parlour
Spa Treatments
Boat Trips
Canoeing

Takeaways
Playgrounds
Cycle Hire
Skate Park

Supermarket

Resort Mini-train
Horse riding

Tennis
Extra Information
Some facilities may carry additional charges and may be restricted / closed in low season.
Lanterna's truly exceptional camping accommodation
All Lanterna's modern camping homes are fully equipped, with TVs, 2 bathrooms, towels and beds made up. The amazing safari tents are just as luxurious, though just have the one shower room! The Premium Marbello and Glamping Villages offer the best spots for sea views, whilst the Maro Village is designed entirely for kids, with secure gate entry, exclusive pools and play areas and camping homes and safari tents decorated to the Maro theme. Just brilliant!
The Best Flights for Lanterna Premium Camping Resort
Add your own low-cost flights to our fantastic value accommodation to create an unbeatable combination.

To Pula (PUY)
EasyJet: From Bristol, Gatwick, Liverpool, Southend
Jet2: From Birmingham, Edinburgh, Leeds Bradford, Manchester, Stansted
TUI: From Birmingham, Bristol, East Midalnds, Gatwick, Manchester
Ryanair: From Stansted
British Airways: From Heathrow
To Trieste (TRS)
Daily Sun and Temperatures
(Av. sun hours & max temp)
13°C

March

17°C

April

21°C

May

25°C

June

28°C

July

28°C

August

24°C

September

19°C

October
Our other great resorts in Croatia