Vendres-Plage, Blue Bayou
237C
Enjoy the Brilliant Beach and Pools at Beautiful Blue Bayou
Blue Bayou has the perfect spot on a long sandy beach between charming Beziers and Narbonne. Direct beach access, amazing pools and fantastic exclusive accommodation mean relaxation is guaranteed, and the attractions of Cap d'Agde, the lovely Canal du Midi and fairy-tale Carcassone all in easy reach.
Book With Confidence: Lowest Prices & £95 Deposit Option!

7 April- 24 September

Camping Resort: Camping Homes

Beziers (BZR) 20km / 20 min, Montpellier (MPL) 85km / 60 min, Perpignan (PGF) 96km / 60 min

Calais 1056km / 10h 30 min, St Malo 950km / 9h

19km from Beziers

3 Pool Complexes

Medium Size Resort (500 places)

Direct Beach Access
Dogs Welcome (selected units)
Free Baby Kit
BBQ / grill with Premium Accomm
Blue Bayou's Brilliant Pools
Choose from Blue Bayou's 3 perfect pool complexes for sliding, splashing or just chilling (for parents in particular!)
Male Swimwear Guide
Feel free to choose swimwear in the styles shown as permitted below:
Briefs / Trunks
Lycra
Permitted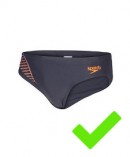 Aquashorts / Hipsters
Lycra
Permitted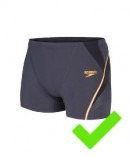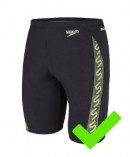 Water Shorts: Short
Cotton
Not Permitted
Water Shorts: Medium
Cotton
Not Permitted
Water Shorts: Long
Cotton
Not Permitted
Our Price Promise
You shouldn't find lower prices anywhere else! If you do, ask about price-matching.
Beat booking direct for tunnel & ferries.  Guaranteed Sterling prices, no booking fees & ABTA assurance – Winner!
Facilities and Activities at Blue Bayou
As well as the beach and pools, there's plenty to keep you as busy or relaxed as you like at Blue Bayou!

Free WiFi
Wellness Centre

Restaurant

Entertainment
Bar
Horse riding

Takeaway

Children's Clubs

Supermarket
Playground

Ice Cream Parlour

Sports
Extra Information
Some facilities may carry additional charges and may be restricted / closed in low season.
Blue Bayou's Exclusive Accommodation
Smart and modern camping homes, mainly laid out in attractive mini-villages - all with air-conditioning, dishwasher, TVs, bed linen and towels included.
Daily Sun and Max Temperatures
17°C

April

20°C

May

24°C

June

27°C

July

27°C

August

23°C

September

19°C

October
Our other great Languedoc-Roussillon Resorts