Pals, Cypsela Resort
235C
Cypsela Resort - Exceptional Experiences, and Brilliant Costa Brava Beaches
Cypsela is a five-star family resort, just minutes from the wide golden sands of Platja de Pals and the lovely coves around Sa Riera. Its exceptional accommodation, pools and facilities create a relaxed holiday feel. Lovely hill-top Pals is nearby and the sights of Girona and Barcelona make great day-trips.
Book With Confidence: Lowest Prices & £95 Deposit Option!

Open 31 March - 17 September

Camping Resort: Mobile Homes & Safari Lodges

Girona (GRO) 56km / 50 min, Barcelona (BCN) 150km / 1h 45 min

Calais 1236km / 11h 45 min, Bilbao 735km / 6h 50 min

3km from Pals

Large resort (900 places)

2km from Platja de Pals

4 pools + Waterslides

Free Kids Clubs
Dogs Not Accommodated
Free Baby Kit
Cypsela's Pools
Cypsela has 2 great pool complexes, with 5 different pool areas, ranging from exercise to relaxation.
Male Swimwear Guide
Relax and choose any of the swimwear styles shown as permitted below:
Briefs / Trunks
Lycra
Permitted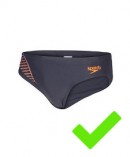 Aquashorts / Hipsters
Lycra
Permitted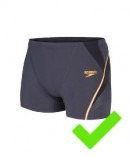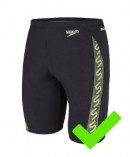 Water Shorts: Short
Cotton
Permitted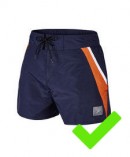 Water Shorts: Medium
Cotton
Permitted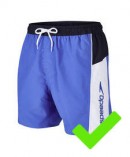 Water Shorts: Long
Cotton
Not Permitted
Our Price Promise
You shouldn't find lower prices anywhere else! If you do, ask about price-matching.
Save on holiday extras, guaranteed Sterling prices, no booking fees & ABTA assurance – Winner!
Cypsela Resort Facilities and Activities
Even with great pools and fab beaches on hand, there's plenty more to keep you happy at Cypsela!

WiFi
10-pin Bowling

Restaurants & Takeaway
Watersports (at beach)
2 Bars

Multi-sports & Mini-golf

Supermarket
Playgrounds

Ice Cream Parlour
Cycle Hire

Entertainment

Beach shuttle
Extra Information
Some facilities may carry additional charges and may be restricted / closed in low season.
Cypsela's Attractive Accommodation
Exclusive access to Cypsela's Premium accommodation, in 3 traffic-free zones - all with 2 shower rooms, dishwashers, TVs, air-con, bed linen, towels and Free WiFi. In addition the fully-serviced Safari Lodges are the best in Spain!
The Best Flights for Cypsela Resort
Add your own low-cost flights to our fantastic value accommodation to create an unbeatable combination.

To Girona (GRO)
Ryanair: From Belfast, Bristol, Birmingham, Bournemouth, East Midlands, Edinburgh, Leeds Bradford, Liverpool, Luton, Manchester, Stansted, Cork, Dublin
Jet2: From Belfast, Birmingham, East Midlands, Glasgow, Edinburgh, Leeds Bradford, Manchester, Newcastle, Stansted
Tui: From Bristol, Birmingham, Doncaster, Gatwick, Manchester
To Barcelona (BCN)
EasyJet: From Belfast, Bristol, Gatwick, Liverpool, Luton, Manchester, Newcastle
Ryanair: From Birmingham, East Midlands, Edinburgh, Glasgow Prestwick, Liverpool, Luton, Manchester, Stansted, Dublin
Jet2: From Glasgow, Leeds Bradford, Manchester
Daily Sun and Max Temperatures
19°C

April

23°C

May

27°C

June

29°C

July

29°C

August

25°C

September

22°C

October
Our other great resorts in Catalonia and Mallorca