Largentière, Domaine Les Ranchisses
107C
Domaine Les Ranchisses - Riverside Relaxation in the Ardèche
At Domaine Les Ranchisses, take your pick from waterslides, canoeing, horse riding, tennis or many other activities. But it's not all go - relax in the afternoon warmth on a sun lounger or head to the incredible spa for a massage. The beautiful Ardèche countryside is waiting to be explored on foot, bike or on the water. The gorgeous town of Largentière is just 2 km away, and not far afield is Vallon Pont d'Arc with its famous and grand stone arch over the river.
Book With Confidence: Lowest Prices & £95 Deposit Option!

Open 10th April - 20th September

Camping Resort: premium mobile homes & disabled adapted mobile home

Nîmes (FNI) 117km / 1h 45min, Avignon (AVN) 140km / 1h 50 min, Montpellier (MPL) 154km / 2h 10min

Calais 946km / 8h 20min, St Malo 864km / 8h 30min

2km from Largentière
La Ligne river - direct access

4 pools

Small resort (227 places)
Dogs welcome
Plancha grills to hire
Baby Kit to hire
Domaine Les Ranchisses Pools
A stunning pool complex set in magnificent hills. Thatched parasols, sunloungers and a Jacuzzi to unwind in.
Swimwear Guide
Men & boys can choose Lycra swimwear in the styles shown as permitted below:
Briefs/Trunks
(Lycra)
Permitted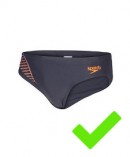 Aquashorts
(Lycra)
Permitted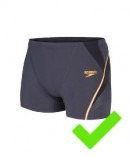 Jammers
(Lycra)
Permitted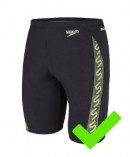 Water Shorts
(Cotton)
Not Permitted
Water Shorts: Medium
(Cotton)
Not Permitted
Water Shorts: Long
(Cotton)
Not Permitted
Our Price Promise
You shouldn't find lower prices anywhere else! If you do, ask about price-matching.
Beat booking direct for tunnel & ferries.  Guaranteed Sterling prices, no booking fees & ABTA assurance – Winner!
Domaine Les Ranchisses Facilities and Activities

Free wifi
Skate park
Wellness centre & jacuzzi

Entertainment (Jul/Aug)
Fishing

Restaurant & takeaway
Bar
Sauna / steam room

Grocery shop

Kids clubs (May-Sep) 5-11 years
Waterslides
Canoeing
Extra Information
Some facilities may carry additional charges and may be restricted / closed in low season.
Daily Sun and Temperatures
17°C

April

22°C

May

26°C

June

29°C

July

29°C

August

24°C

September
Our other amazing Ardèche destinations