Lagos, Turiscampo
180C
Turiscampo - Altogether the best Algarve camping resort
Set close to the stunning beaches of Lagos (Dona Ana, Camilo, etc.), Turiscampo blends the timeless attractions of the Algarve with new and better holiday experiences. Already the region's leading camping resort, it continually introduces more luxurious touches - the launch of the lovely Bougainvillea wellness centre followed in summer 2018 by the impressive 'Zen' pool complex. Great accommodation, service and attention to detail in a perfect location to explore Cape St Vincent, the Atlantic coast and inland to charming Monchique.
Book With Confidence: Lowest Prices & £95 Deposit Option!

Open All Year

Camping Resort: Chalets and Mobile Homes

Faro (FAO) 91km / 1 hour

Lagos 7km / 10min

6km from Lagos

5 pools + jacuzzis

Medium size resort (365 places)

2.5 km from beach

Catering options

Free Kids Clubs
Specially Adapted Unit
Turiscampo's Perfect Pool Complexes
Turiscampo does water really well - from the dappled shade of the main lagoon pool to the stunning new 'Zen' pool complex, its retractable cover providing more shelter from the sun and other elements. Also with fab over-size jacuzzis exclusive to certain resort zones, as well as in the main pool area.
Male Swimwear Guide
Choose from any dedicated swimwear styles shown as permitted below:
Briefs / Trunks
Lycra
Permitted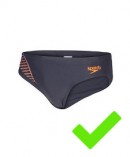 Aquashorts / Hipsters
Lycra
Permitted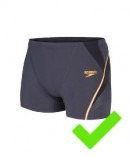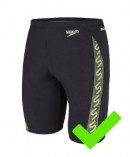 Water Shorts: Short
Cotton
Permitted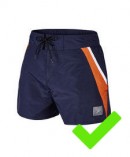 Water Shorts: Medium
Cotton
Permitted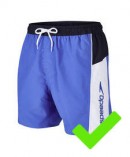 Water Shorts: Long
Cotton
Permitted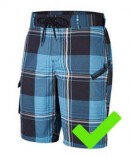 Our Price Promise
You shouldn't find lower prices anywhere else! If you do, ask about price-matching.
Savings on holiday extras, guaranteed Sterling prices, no booking fees & ABTA assurance – Winner!
Facilities and Activities at Turiscampo
As well as making the most of this amazing region, there's plenty in the resort, revolving around the restaurant area, the 2 fabulous pool complexes, and the excellent 'Bougainvillea' wellness centre - for gym, saunas, spa & treatments. The kids clubs could give you some freedom to enjoy these, or pack the teens off on an organised off-site activity!*

WiFi available

Entertainment
Restaurant & Cafe-bar

Multi-sports pitches

Takeaway
Walking / hikes

Mini-market
Boat Trips / Watersports*
Wellness Centre
Playgrounds
Gym: Indoor & Outdoor

Beach shuttle
Extra Information
Some facilities may carry additional charges and may be restricted / closed in low season.
Turiscampo's Comfortable All-year Accommodation
Turiscampo's well-presented accommodation is equipped to a very high standard, with interior design coordinated with the resort's themed zones. The cottages have year-round comfort and exclusive touches, like the dedicated jacuzzi-pools for the Maui / Fidji and Amado zones.
The Best Flights for Turiscampo
Add your own low-cost flights to our fantastic value accommodation to create an unbeatable combination.

To Faro (FAO)
EasyJet: From Belfast, Bristol, Glasgow, Gatwick, Liverpool, Luton, Manchester, Newcastle, Stansted
Ryanair: From Bristol, Birmingham, Bournemouth, East Midlands, Edinburgh, Glasgow Prestwick, Leeds Bradford, Liverpool, Luton, Manchester, Newcastle, Newquay, Stansted, Cork, Dublin, Shannon
Jet2: From Belfast, Birmingham, Glasgow, East Midlands, Edinburgh, Leeds Bradford, Manchester, Newcastle, Stansted
Daily Sun and Temperatures
11°C

January

13°C

February

14°C

March

15°C

April

17°C

May

21°C

June

24°C

July

24°C

August

22°C

September

19°C

October

15°C

November

13°C

December
Our Other Amazing Algarve Resorts