Sarlat, Les Peneyrals
230C
Relax and recharge at Les Peneyrals - with the Dordogne's best sights on hand
Set in gorgeous rolling countryside, just a few minutes from the stunning market town of Sarlat, Peneyrals is the perfect base for a relaxing Dordogne holiday. The fantastic pool complex is matched by great facilities and food, along with some of the newest and best accommodation in the region, including our exclusive 'Friends' twin units. If you get just too relaxed in the amazing summer weather, Peneryals is our best resort for visiting more of the prime Dordogne sights, including Beynac, Domme and Lascaux.
Book With Confidence: Lowest Prices & £95 Deposit Option!

Open 7 April - 24 September

Camping Resort: Chalets & Mobile Homes

Bergerac (EGC) 82km / 1 h 20 min, Limoges (LIG) 141km / 1h 45 min, Bordeaux (BOD) 200km / 2h 15 min

Calais 807km / 7h 30 min, St Malo 615km / 6h 45 min, Caen 632km / 6h 20 min

10km from Sarlat

Medium size resort (285 places)

6 pools + waterslides
18km to Dordogne river
Dogs Welcome
BBQs provided or to hire

Free Kids Clubs
Peneyrals' Perfect Pools
With 6 pools, waterslides and spray-play areas, Peneyrals' water park will keep everyone happy
Male Swimwear Guide
Relax and choose any of the swimwear styles shown as permitted below:
Briefs / Trunks
Lycra
Permitted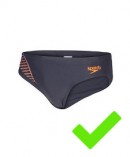 Aquashorts / Hipsters
Lycra
Permitted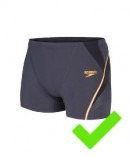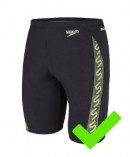 Water Shorts: Short
Cotton
Not Permitted
Water Shorts: Medium
Cotton
Not Permitted
Water Shorts: Long
Cotton
Not Permitted
Our Price Promise
You shouldn't find lower prices anywhere else! If you do, ask about price-matching.
Beat booking direct for tunnel & ferries.  Guaranteed Sterling prices, no booking fees & ABTA assurance – Winner!
Peneyrals Facilities and Activities
Penyerals has plenty of activities and sports to keep everyone happy. There's plenty more nearby, with horse-riding, canoeing, tree-top courses and more in easy reach.

WiFi Options

Mini Golf

Restaurant
Fishing Lake
Bar
Games Room

Snack-bar / Takeaway
Playground

Mini-market

Multi-sports

Entertainment
Baby Kit
Extra Information
Some facilities may carry additional charges and may be restricted / closed in low season.
Exceptional Accommodation at Peneyrals
We feature some of the best and newest accommodation in the Dordogne. All our homes come with 2 shower rooms, dishwashers, air-conditioning, TVs and bed linen and towels included.
Daily Sun and Max Temperatures
17°C

April

21°C

May

25°C

June

27°C

July

30°C

August

25°C

September

18°C

October
Our other great resorts in the Dordogne