Port Grimaud, Holiday Marina Resort
175C
Holiday Marina Resort - Premier Lodge Resort in 'the Venice of France'
Holiday Marina has the most amazing accommodation, with lodges twice the size of mobile homes and luxurious plumbed safari tents! Developed with UK visitors in mind, with a lovely pool area and sophisticated spa and restaurant. All this with the gorgeous marina town of Port Grimaud and beaches nearby. You can even moor up your own boat!
Book With Confidence: Lowest Prices & £95 Deposit Option!

Open 3rd April - 6th October

Camping Resort : Lodges, mobile homes and lodge tents and specially adapted mobile home

Nice (NCE) 98km / 1hr 17 min, Marseille (MRS) 140km / 1 hr 39 min

Calais 1163km / 10h

0.5km from Port Grimaud

Medium size resort (199 places)

Swimming pool

8oom from Port Grimaud beach
Dogs welcome
BBQs with selected units
Specially Adapted Unit
Holiday Marina Pools
A relaxed pool setting, with refreshments and the spa to hand, and beaches nearby
Swimwear Guide
Relax, men and boys can choose swimwear in the styles shown as permitted below:
Briefs/Trunks
(Lycra)
Permitted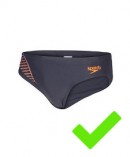 Aquashorts
(Lycra)
Permitted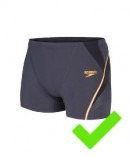 Jammers
(Lycra)
Permitted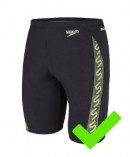 Water Shorts
(Cotton)
Permitted
Water Shorts: Medium
(Cotton)
Permitted
Water Shorts: Long
(Cotton)
Permitted
Our Price Promise
You shouldn't find lower prices anywhere else! If you do, ask about price-matching.
Beat booking direct for tunnel & ferries.  Guaranteed Sterling prices, no booking fees & ABTA assurance – Winner!
Holiday Marina Facilities and Activities

WiFi

Table tennis
BBQ provided (if stated)

Multi -sports
Wellness centre

Trampolining

Restaurant / bar / takeaway
Games room

Grocery store
Playground

Children's clubs (Jul & Aug)

Entertainment (Jul & Aug)
Extra Information
Some facilities may carry additional charges and may be restricted / closed in low season.
Holiday Marina Accommodation
Exclusive access to truly exceptional accommodation, with unbeatable build quality and attention to detail. Unique high quality brand new 2 and 3 bedroom lodges lodges and safari tents with kitchens, shower rooms and hot-tubs!!
More Customer Reviews of Holiday Marina
Daily Sun and Temperatures
19°C

April

24°C

May

28°C

June

31°C

July

31°C

August

26°C

September

21°C

October
Our other Great Riviera Resorts