Figline Valdarno, Norcenni Girasole Club
167C
Norcenni Girasole Club - Perfect for the sites and tastes of Tuscany
Set on a hillside above the Arno valley, this is the perfect base for Florence, Siena, San Gimignano and the rolling Chianti hills. Alternatively, just enjoy the resort's amazing pools and activities, or indulge in on-site wine tasting, fabulous Italian ice-cream and the exceptional main restaurant.
Book With Confidence: Lowest Prices & £95 Deposit Option!

Open 20 April - 24 September

Camping Resort : Mobile homes

Florence (FLR) 55km / 50 min, Pisa (PSA) 116km / 1 hr 30 min

Calais 1472km / 14h

3km from Figline Valdarno

5 pools

Large size resort (1500 places)
Dogs welcome in 'Smart' accommodation
Gas BBQs included or to hire

Kids Clubs
Dogs Welcome (in Smart)
Norcenni Girasole Club's Pools
Pools, waterslides and splash play, spread across 2 extensive water parks
Swimwear Guide
Relax, men and boys can wear any of the swimwear styles shown as permitted below:
Briefs/Trunks
(Lycra)
Permitted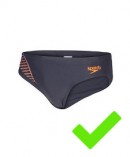 Aquashorts
(Lycra)
Permitted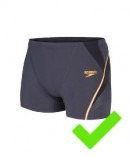 Jammers
(Lycra)
Permitted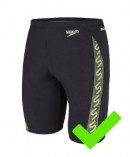 Water Shorts
(Cotton)
Permitted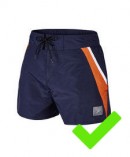 Water Shorts: Medium
(Cotton)
Permitted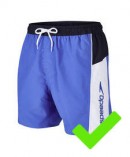 Water Shorts: Long
(Cotton)
Permitted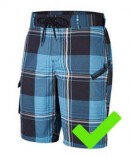 Our Price Promise
You shouldn't find lower prices anywhere else! If you do, ask about price-matching.
Beat booking direct for tunnel & ferries.  Guaranteed Sterling prices, no booking fees & ABTA assurance – Winner!
Norcenni Girasole Club Facilities and Activities

Free WiFi Zones

Table tennis & tennis

Children's Clubs
Cycle Hire

3 restaurants & takeaway
Riding School
3 bars
Wellness centre & gym

Grocery store

Mini Golf
Waterslides

Ice cream parlour
Extra Information
Some facilities may carry additional charges and may be restricted / closed in low season.
Norcenni Girasole Club Accommodation
Exclusive accommodation, all with air-conditioning and 2 bathrooms
The Best Flights for Norcenni
Add your own low-cost flights to our fantastic value accommodation to create an unbeatable combination.

To Pisa (PSA)
EasyJet: Bristol, Gatwick, Luton, Manchester
Ryanair: East Midlands, Edinburgh, Glasgow Prestwick, Leeds Bradford, Liverpool, Stansted, Dublin
Jet2: Birmingham, East Midlands, Edinburgh, Leeds Bradford, Manchester, Newcastle, Stansted
To Florence (FLR)
BA Cityflyer: London City, Manchester, Stansted
Vueling: Gatwick
Daily Sun and Temperatures
19°C

April

23°C

May

27°C

June

31°C

July

31°C

August

27°C

September

21°C

October
Other Other Great Resorts in Tuscany and Central Italy